Copper Mountain (TV)
Page 2 of 5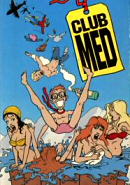 What's it about
Bobby Todd (Jim Carrey) and Jackson Reach (Alan Thicke) are two carefree bachelors on an adventure to a Club Med ski resort in Colorado. Their mission: To seek out beautiful women and to fulfil their wildest dreams.
Bobby is the jokester, insanely funny but with one major problem... meeting women. Everytime he approaches a gorgeous female his hilarious antics and outrageous gags always seem to backfire, usually at the most embarrassing moments.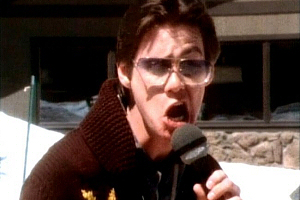 Jackson is the flamboyant playboy, in pursuit of his ultimate personal goal, the World Pro-Am Ski Championships. But he must first race an overweight bartender to qualify. To Jackson's disbelief, the uninspired barkeep gives him the race of his life.
Filled with laughter and special appearances by Olympic Skiing Gold Medalist, Jean-Claude Kelly, and music greats, Rita Coolidge and Ronnie Hawkins.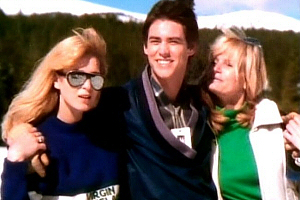 Credits
Production Company
Rose & Ruby Productions
Distributor
Active Home
Director
David Mitchell
Writers
Damian Lee
David Mitchell
Producers
Damian Lee
David Mitchell
Executive Producers
Lowell Conn
Damian Lee
Associate Producers
Jacques Ganin
Serge Trigano
Composer
Brian Bell
Cinematographer
Alar Kivilo
Editors
James Lahti
Mairin Wilkinson
Cast List
Jim Carrey
Alan Thicke
Richard Gautier
Ziggy Lorenc
Rod Hebron
Jean Laplac
Randi Brooks
Toni St. Vincent
Bita Jaretta
Bruce Carr
Paul Lodi
Jean-Claude Killy
Damian Lee
Edwin Halsnes
Barry Stone
Robert Gage
Danny Marks
David James
Steve Sexton
Mike Utley
Brian Bell
Jon Bojicic
Tamara Champlin
Ronnie Hawkins
Rita Coolidge
..... Bobby Todd
..... Jackson Reach
..... Sonny Silverton
..... Michelle
..... Yogi Hebadaddy
..... Chef de Village
..... Girl #1
..... Girl #2
..... Girl at the Bar
..... Race Official
..... Race Starter
..... Himself
..... Helicopter Guide
..... Himself
..... Reporter #1
..... Reporter #2
..... Guitarist
..... Drummer
..... Keyboardist
..... Keyboardist
..... Bass Guitarist
..... Rythm Guitarist
..... Vocalist
..... Himself
..... Herself
Movie Quotes
| | |
| --- | --- |
| Michelle: | Everybody feels like a loser once in a while. |
| Bobby Todd: | That's easy for you to say, you live a fascinating life; fast pace, great people, life on the road. |
| Michelle: | It's okay, I guess. |
| Bobby Todd: | Sure beats Grimsby, I'll tell ya. Back there you're considered worldly if ya buy your lunch at work instead of brown-bagging it. |
| Michelle: | Aw, it can't be that bad? |
| Bobby Todd: | Sometimes, we get really wild and drive to Buffalo for chickenwings. |
« Previous
|
1
|
2
|
3
|
4
|
5
|
Next »