NEWS
Kidding Recap: S2E5 – (Episode 3101)
25 Feb 2020
By Lucas Allen
(Web correspondent)
In this episode, we're watching an actual episode of Mr. Pickles' Pickle Time dealing with the subject of change including the meaning of divorce. Basically, it's an excuse for Jeff to use his show to sign the divorce papers for ex-wife Jill. Also, the episode makes us believe that in their universe, Mr. Rogers' Neighborhood doesn't exist, and Pickle Time is not a full-blown rip-off. If you've recently seen the documentary Won't You Be My Neighbor and the Tom Hanks drama A Beautiful Day in the Neighborhood, you may agree after watching this episode that it's better to have Mr. Rogers than Mr. Pickles.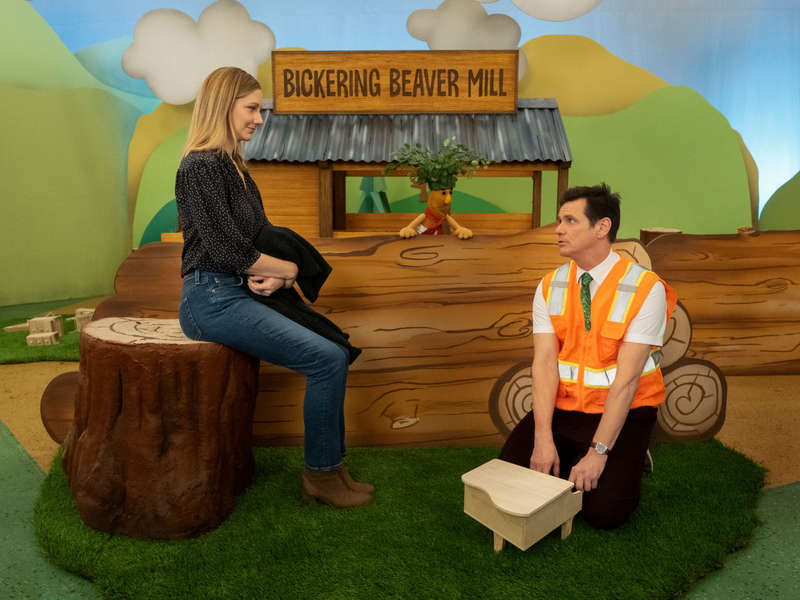 Episode 3101 of Pickle Time begins like any other episode with Mr. Pickles greeting the viewer with a happy hello song while he's making tea and sitting on the couch. Then he gets out some balloons as a means of celebrating something before revealing that he's getting a divorce. Suddenly, he hears a banging noise coming from Pickleberry Falls and then takes his usual barrel down the falls and into the puppet town. He's shocked to see the town in ruins including Rocket-Otter's broken rocket and the barn house falling on Snagglepuss. Do-It-Yourself Dierdre then arrives to try to help the residents put the pieces back together again with her glue. To help give the puppets some morality, Mr. Pickles brings in the magical Pickle Fairy (guest star Ariana Grande) for a song about fixing what's broken. However, that doesn't work as the glue proves worthless when everything breaks down. It soon hits the puppets hard that they'll have to leave Pickleberry Falls for good including the French puppet Ennui whose tower home made of bread suddenly came apart.
Dierdre then tries to explain to the residents in song about change and why some things could never be fixed with glue. But the puppets soon turned on her and chasing her through the woods. Meanwhile, Mr. Pickles tries to help Ennui understand change after the French bread thought being a tree is better until they saw two beavers bringing one tree to the sawmill. They watch the tree getting sawed into different things like a chair and a piano. Another thing coming out of the mill is the divorce papers that Mr. Pickles must sign.
Nurse Jill then shows up to bring over Mr. Pickles' favorite sweater. The two of them also share information to Ennui about what divorce means though they still love each other but has trouble working out issues outside their control. But Ennui is still scared of change, which Mr. Pickles then lets him know that he's scared too.
After he stops the puppets from chasing down Dierdre, Mr. Pickles reveals that things change for the best. As they break into song, he tries to sign the papers but doesn't know if he has the heart to do it. But Thump Bump gives the courage to make the change before it helps him sign the papers. Then the puppets including Jill each take a balloon ride back to the top with the help of Mr. Bigfoot.
As the end credits roll, the TV changes with different commercials leading to a surprising one with Ennui in a sandwich sub commercial. The episode's final shot has that classic Jeff Pickles angry stare possible signaling another boiling volcano about to erupt.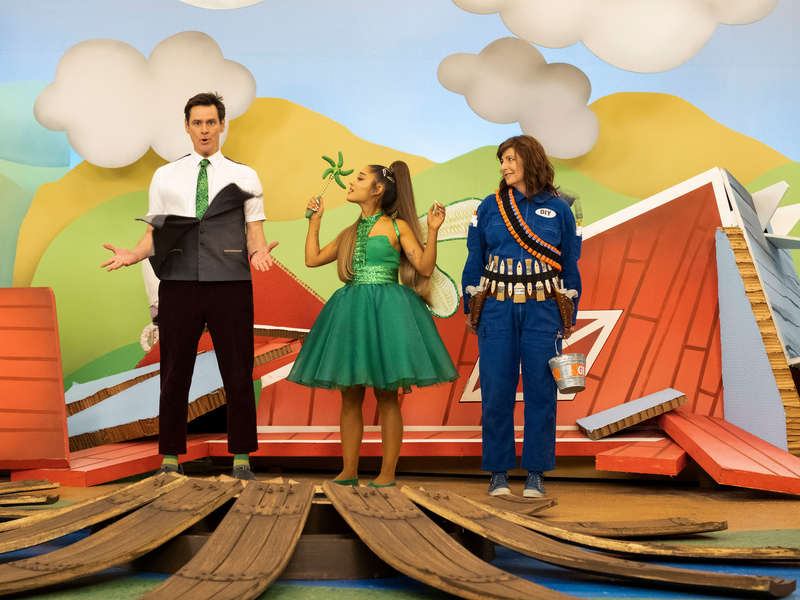 -- Click to
comment this article
.
» Send to friend
---
« Newer article
|
Overview
|
Older article »