JIM CARREY TRULIFE
There are 2 video clips.
Title
Man In A Lawn Chair
Description
Exclusive first look into my art studio.
"Man in Lawn Chair" - Original Silk Screen Print by me.
New York, NY 2011
*Created at the Church of FFC.
Copyright
Jim Carrey TruLife
Length
3 minutes 14 seconds
Link
Goto JimCarreyTruLife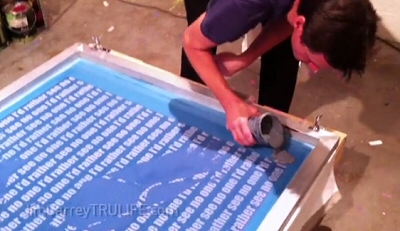 Title
Bladin' NYC With My Favorite Ex-Girlfriend
Description
Jim Carrey and Betina in NYC.
Copyright
Jim Carrey TruLife
Length
1 minute 15 seconds
Link
Goto JimCarreyTruLife