NEWS
Kidding Recap: S2E7 – (The Acceptance Speech)
03 Mar 2020
By Lucas Allen
(Web correspondent)
After the devastating conclusion to the previous episode, this one starts Jeff's journey into personal acceptance. It does get into certain bizarre moments about to be mentioned here, but you'll get the idea.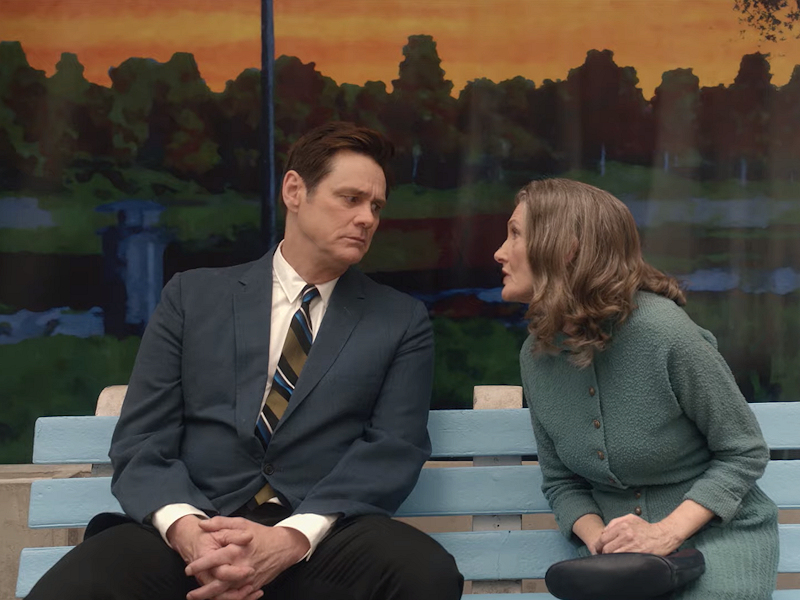 Jeff hasn't been in contact with his family since Mr. Fil's funeral at sea. Deirdre seems worried the most since he has to accept a lifetime achievement award for his longtime work on the show. She has another argument with her father, but Seb seems to be having trouble speaking to her when she angrily waits for a response. After she leaves for the ceremony, Seb and Maddy agreed that he needs to see a doctor.
Jeff meanwhile is taking up work in a nursing home for seniors by taking part in "nostalgia therapy" for patients with dementia. We first see him playing a bartender named Larry in the early 1960s having a conversation with two of the patients about Nixon. When he heads to the break room, he looks at his phone to see all those text messages he received from Deirdre plus one from Will telling him to stop texting him.
One of the orderlies then gives him the heads up about the purpose for the therapy by helping them remember what they missed out in life. Jeff then helps out an old man by pretending to be his father before having a dance with an older woman like having a first date. He then meets another patient named Louise (guest star Annette O'Toole) on the bus stop bench, who tells him she's hoping to visit her sister in Niagara Falls. When he feels like he wasn't being himself, she quotes one of the show's songs "you can feel anything at all" that suddenly gives him a chance to put him back on his feet.
At the doctor's Seb is told he's had a minor stroke that was the cause of his sudden lack of speaking. His doctor warns him that he could be at a high risk for a greater one. Just before checking out, he tells Maddy that he keeps seeing a woman who looks like his ex-wife. Encouraged by his granddaughter, he starts talking to the woman who turns out to be a spitting image of Louise from earlier. He goes out on a date with her but during that, she goes to the Men's Bathroom. In a surprising twist, Seb was actually talking to a guy that he thought was his ex-wife in some strange hallucination.
At the awards ceremony, Deirdre felt a vibrating noise inside of her before heading to the bathroom. She calls Jill for an emergency, who reluctantly makes a quick drive there. The nurse helps her with the problem, which turns out to be because of an old pickle toy from a 1990s cereal as part of a nationwide incident Seb mentioned in the second episode of the season. After that mild crisis is over, Deirdre still feels very crappy about the recent events in her life. That's when Jill tells her that it's all her fault, which Deirdre seem to accept that notion.
The episode ends with Jeff finally making it to the awards ceremony before he runs into Jill who quickly walks past him. Realizing he can't keep going after her, he finally made his first step in his journey to acceptance. He then starts giving his speech by mentioning how he's been choosing between his job and his family.
It's worth noting that O'Toole's appearance in the episode bears some sort of importance for this show. She might actually be Jeff's mother and Seb's ex-wife who left the family back when Jeff and Deirdre were kids. Jeff may not realize that it was his actual mother in the nursing home, but it's more bizarre when Seb thought he was seeing someone who looked like her but really isn't. It'll probably get more awkward as we go on.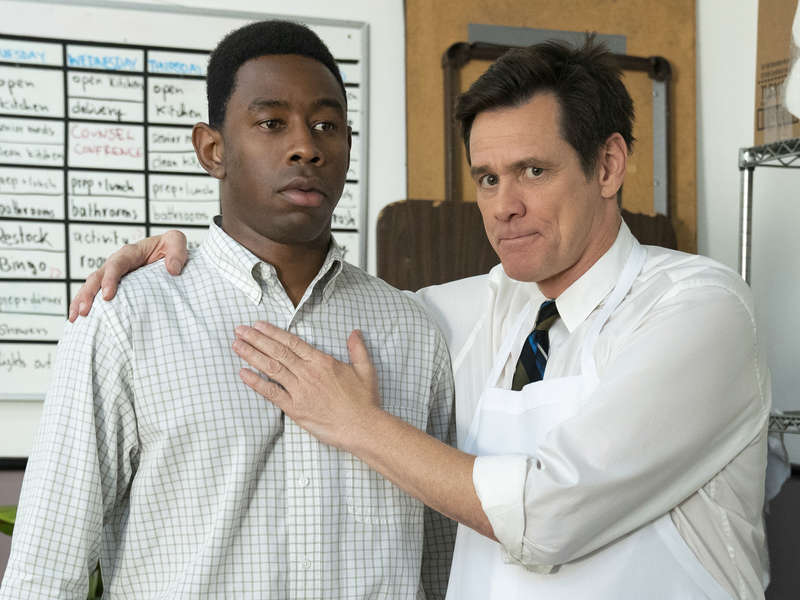 -- Click to
comment this article
.
» Send to friend
---
« Newer article
|
Overview
|
Older article »