New 'Yes Man' footage - N West
Despite IMDB stating production is complete, filming in LA continues and JFX online were there to capture it online.
On the set yesterday, Jim and Luis Guzmàn were filmed as Jim tries to talk Luis Guzmàn out of jumping off a high ledge and ends up serenading him with an acoustic version of Third Eye Blind's Jumper, instead.
And Surprise Surprise! Jimmy is singing again. Not only that but the talented devil is playing his own acoustic guitar.
The boy is seriously musical, are there no end to his hidden talents?
Check out the link here-
http://www.jfxonline.com/jfxonline/2008/01/10/Jim-Carrey-does-the-jumper-serenade/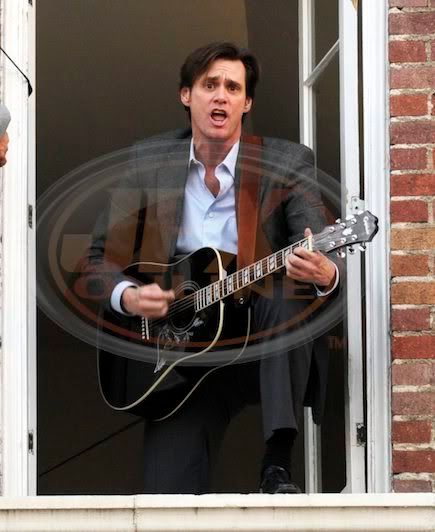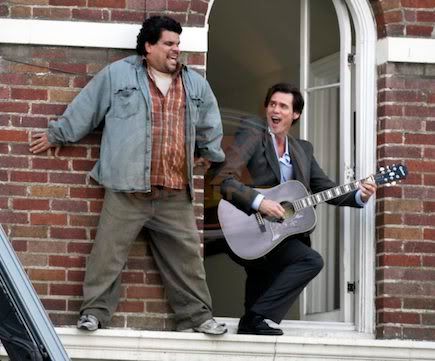 yum yum........fluffy