Hello Jim Carrey fans. My name is Laura Laing. I have a rare magazine interview (Close Up) from 1983 featuring Jim Carrey on the cover that I am now willing to put up for auction.
I know that there are a number of Jim Carrey fans out there who would think me crazy to part with such a treasured piece of memorabilia. I have owned it for the past 22 years. When this interview took place Jim was just only a few rungs up the ladder of success, his movie career was still a dream. I am hoping that there is someone out there that values and appreciates the fact that this piece is
extremely rare
.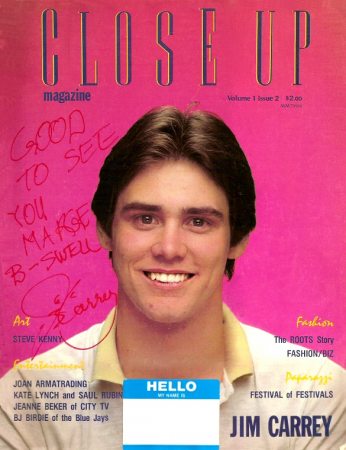 Close Up Magazine with a personalized autograph from Jim
Currently things have been very difficult financially with family illnesses and I thought "God, where am I going to find some money to pay the bills?" then the idea of auctioning off the magazine came to mind. Kinda felt like a direct line to the big guy, ironic don't you think!
So, on that note let the bidding begin and may the best fan win!
Starting bid: US $5.00
Important

>>

Reply to this post and place your bid. (Enter US $6.00 or more - all bids in US $). No comments allowed in this topic!! Leave questions or comments in the other topic in the Auction Forum

<<

14-day listing
- Start time: October 10, 2005 12:00:00 PDT
- Ends October 24, 2005 14:00:00 PDT
- Ends October 24, 2005 05:00 PM (Boston)
- Ends October 24, 2005 11:00 PM (Germany)
Shipping & handling
- Will ship to Worldwide
- Buyer is responsible for shipping and insurance costs
Payment methods
- PayPal
- Direct transfer to bank account


- Close Up Magazine
- Toronto based Magazine
- Publication Year: 1983
- Larger than a standard size magazine
- Has a personalized autograph from Jim on the cover
- Rare Carrey interview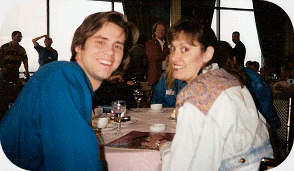 Jim Carrey signing the magazine in 1992.