NEWS
British Surveys
05 Jan 2006
By Nicola West
(Web Correspondent)
Well, you can tell when it's holiday time in Britain, when Channel 4 shows round the clock Surveys. Yep, over Christmas you couldn't get away from the Top 100 Kisses, or the Top 100 Musicals (Grease, if you are interested). It's cheap telly, used to fill the gaps and we lapped it up and if you are a Jim fan you wouldn't have been disappointed.
The first to note was "Lemony Snicket's Series of Unfortunate Events", appearing at a modest number 81, in the Top 100 Family Films. As voted for by the 'Great British Public'.
However, when you take into account that it beat such family classics as "Tarka the Otter", "Doctor Dolittle" and my personal favourite, "Lassie come Home" you can see that was quite an achievement.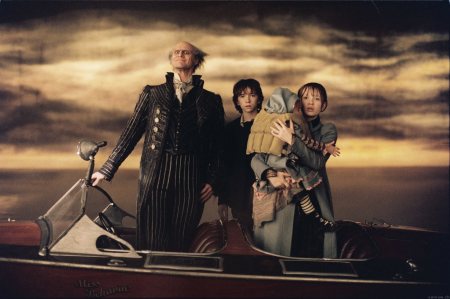 Picture © Paramount Pictures
The next category proved to be more successful. In the Top 100 Movie Stars he rocks in at number 47, wiping the floor with "Will Smith", "Peter Sellers" and surprisingly "Charlie Chaplin" (but admitedly, movies have been a bit scarce from the last two recently).
But his greatest success ( as far as the Great British Public are concerned) was Dumb and Dumber. It polled number 17 in the Top 50 Greatest Comedy Movies category. Racing home, ahead of our own 'Four Weddings and a Funeral', 'School of Rock' and 'Meet the Parents'. Whether this is a reflection of British intelligence, i wouldn't like to comment but it's great to see him in the top 20.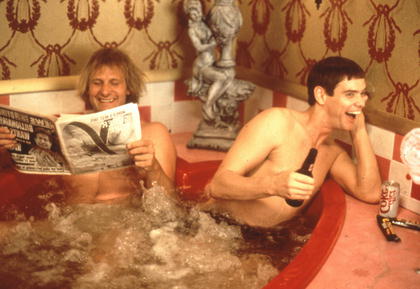 Picture © New Line Cinema. Available on DVD and UMD..
Roll on the Top 100 'naughty' scenes... we just need him to supply the movie.
Click to comment this article.

» Send to friend


---
« Newer article
|
Overview
|
Older article »