NEWS
Jim Carrey Online 26th Anniversary
08 Jun 2022
By Eva Araújo
(Web correspondent)
Today is a very special day for our website. 26 years ago, Lars Bräuer, a fan from Germany, created the first Jim Carrey Online website. The purpose was very simple: to let fans know what is going on with Jim Carrey's career, to create an archive about it and to have a community of fans who could talk about their favorite actor. Lars, may never have expected that 26 years later... We are still here! A fan website doesn't exist only to let fans know what's going on with our favorite artist, but it's also serves as a tribute to the actor himself and a way to bring fans together.
After 2004, Tommy Pihl, a fan from Denmark, took the lead as the editor-in-chief and he has remain in that position to this day.
May other fans have contribute with their time and care for this website throughout the years: We have Heather - who interviewed Jim Carrey a few times - Lucas, Nicola, Serap and… me. We give all we can, either with reviews, articles, or simple, screencaps. We research, collect interviews and pictures, and dedicate our time to let you know all of what we believe is relevant about Jim Carrey. As probably one of the oldest fan websites, this wouldn't have been possible without hard work and love. We always try to be respectful and caring about not only Jim's work but also his personal life.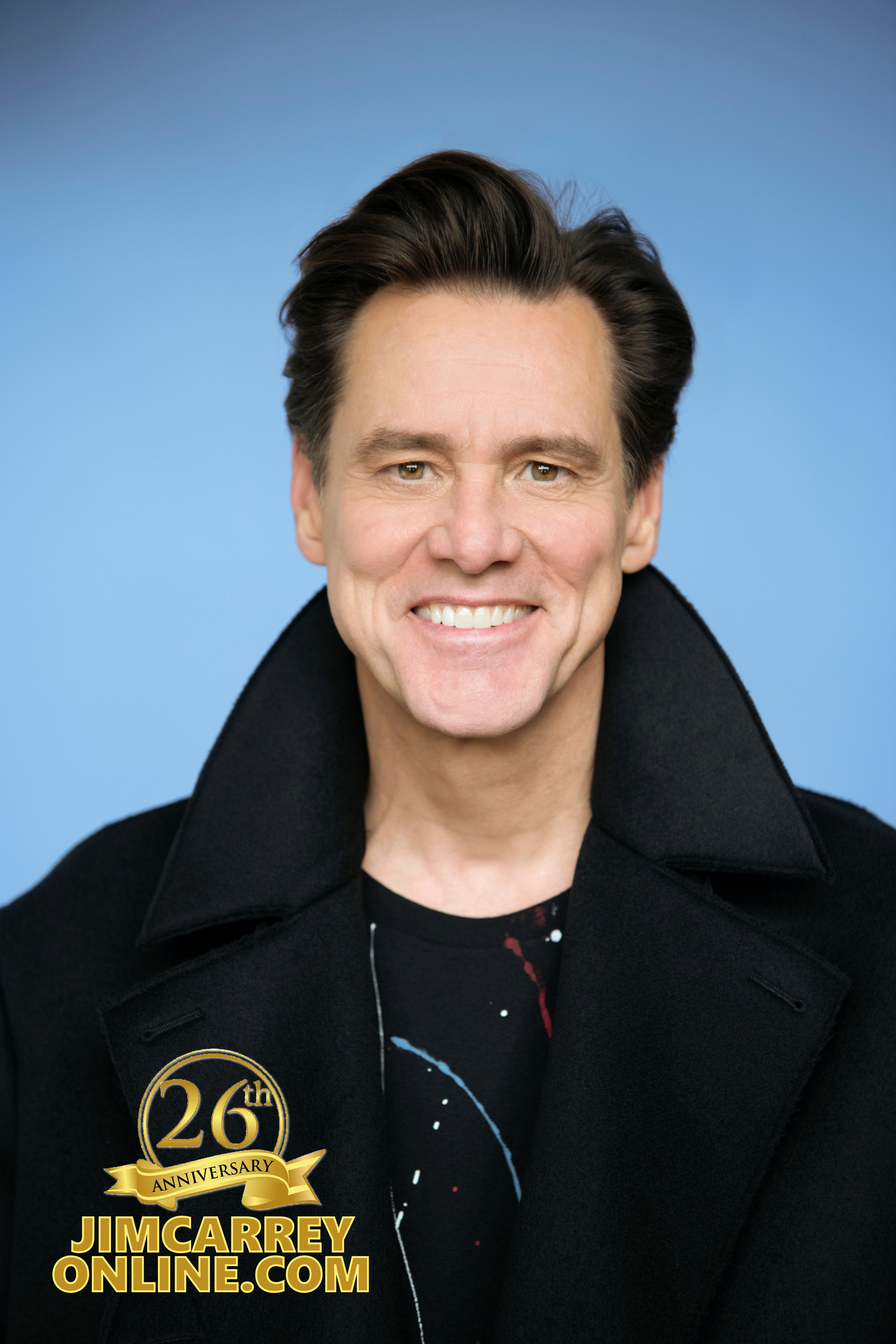 In this fan family, we have many nationalities and a profund respect for who we are regardless of differences but we also have love for the subject of this website: actor Jim Carrey.
Jim Carrey has served as an inspiration for all of us. We all have memories of his movies, regardless of what genre it may be. We have cried, loved and laughed with him through his amazing talent. There are lines we can't forget, scenes that moved us and an endless archive of life lessons. We all care for him and we are hopefully wishing we have made him proud. To tell you that we are very happy to be here and to continue to share what we know, is beyond what we could imagine. We are very proud to have done this for 26 years and we will continue to do so, for as long as we all can.
On a personal note - if I may - I've only been part of Jim Carrey Online for 10 years, but it has been a privilege and an honour to serve this website. Thank you all!
Thank you Jim Carrey!
HAPPY BIRTHDAY JIM CARREY ONLINE!
We at JCO will continue to keep you updated as more news come for 26 more years!
Lars Bräuer
Tommy Noel Pihl (TNPihl)
Heather Wadowski Turk
Eva Araújo
Lucas Allen
Nicola Fraser
Serap Erts
Jordan Kuhnle
Ann Nilsson
-- Click to
comment this article
.
» Send to friend
---
« Newer article
|
Overview
|
Older article »