NEWS
Jim Carrey Interview by L.A. Times
17 Jun 2019
By Eva Araújo
(Web correspondent)
The production of the Showtime TV Show "Kidding" has started and the Los Angeles Times took a trip to the set of the show to talk to Jim Carrey about his career and characters.
With so many years of career in the business, Jim says he doesn't have to searching for roles: "I think roles find me and they speak to me. Just like a painting or sculpture speaks to me. I think I know what I'm doing. I'm attracted to [the role] for some superficial reason, maybe. And then this cascade of amazing synchronicities start coming toward me … and that's when I know I'm in the right place, you know?"
Jeff Pickles (the character he plays in "Kidding") is a complicated guy who we are still getting to know more about but Jim shared what he thought about him: "I saw him absolutely as an innocent. I saw him as somebody who was flawed, and never assumed that he was perfect, but he was coming from as pure a place as a person can come from." Jeff tries to bring good the world and Jim can relate to that: "That's entirely how I see myself. I'm going to do whatever I can to bring to the world something creative, something challenging, something inventive. And whenever possible, when pain happens, when confusion happens, when disillusionment happens, I turn it into something. I feel that we're all lighthouses, and my job is to shine my light as brightly as I can to the darkness."
As we know, Jim doesn't have a long career in TV. In fact prior to Showtime, he worked at the show "In Living Color" for 4 year. The experience - as Jim has mention - was amazing but with a drama show, he gets a chance to play the same character for longer: "You don't get to spend a lot of time with characters, normally. You're in and you're out. Here, you're drilling down instead of thrusting yourself to the next plot point. Just as in life, you learn who you are as you go along. As time goes on, Jeff Pickles comes into view in new and extraordinary ways."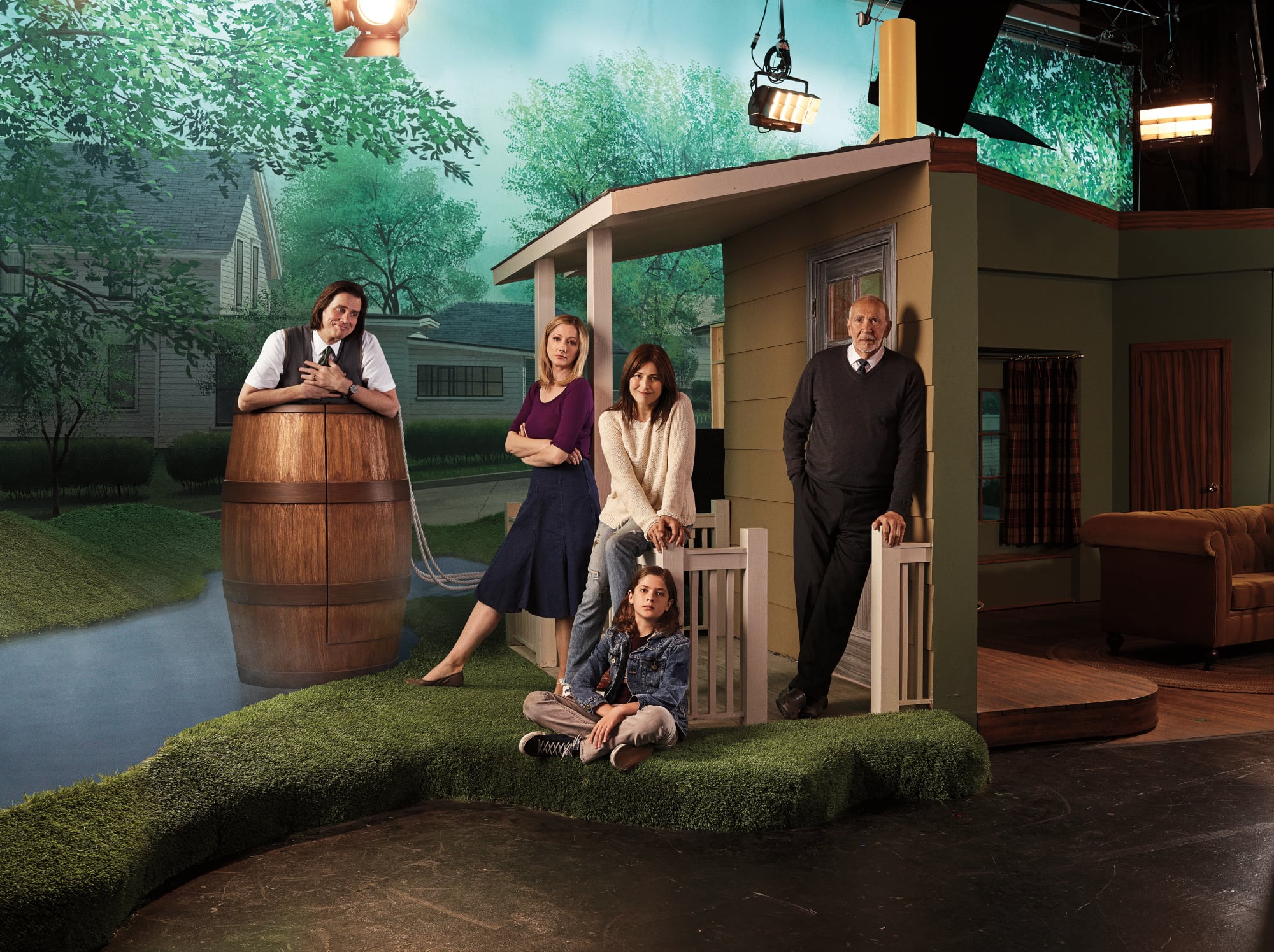 In the show, Jim works again with Michel Gondry (director of "Eternal Sunshine Of The Spotless Mind") and for him that was one the best reason to do it: "He brings magic with him. When he decided to jump into 'Kidding,' that was really the deciding factor for me. I thought, at the very least, this is an experiment worth doing. Let's go crazy again."
When he looks back and his career rand the roles he play, he has no regrets: "These things have been little teachings. I know they're fun, as well. But they're not just fun. They've meant something to me."
"In the 2017 documentary "Jim & Andy: The Great Beyond," Carrey reflected upon his experience playing - and essentially inhabiting - the idiosyncratic comedian Andy Kaufman in Milos Forman's biopic "Man on the Moon "Identity is really the most important thing we face in this world. This has been a theme in my work for the last few years. The most important thing you can do is discover what you are and what you're not, and also to understand that the persona you create in the world is not real. It's a construct.""
When asked about what will come in Season 2 of "Kidding, Jim says: "This season, there's a realization that Jeff may not be who he thought he was. And in fact, there may be a real struggle to cling to, and even imitate, the person he was supposed to be. The struggle becomes, 'How do I keep up that facade,' you know? 'For myself.'"
What a lovely interview!
We are looking forward to the new season of Kidding.
We at JCO will keep you updated as more news come.
-- Source: Los Angeles Times. Click to
comment this article
.
» Send to friend
---
« Newer article
|
Overview
|
Older article »