NEWS
Jim Carrey Presented With The Generation Award
29 Jul 2017
By Eva Araújo
(Web correspondent)
Of the news we share on this website every week, the ones we love the most to tell, are the kind of articles about the tributes done to Jim Carrey.
People deserve tributes every day. But if you're an artist the number should be even bigger, considering the number of people they reach with their art.
Two days ago Jim Carrey, one of the executive producers of the TV Show "
I'm Dying Up Here
", joined the cast to talk about the show in a panel at the "Just For Laughs" Comedy Festival.
Yesterday, Jim was again at the festival, this time to be honored with the Generation Award at Just For Laughs Awards Show.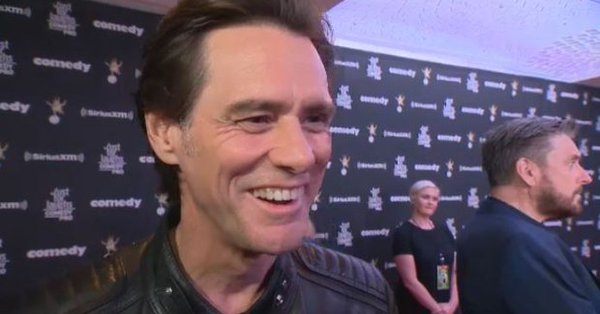 Judd Apatow who has been a close friend and colleague of Jim for many years, presented him the award. He has known Carrey, since he first saw him at the comedy club days.
Judd Apatow said in the introduction speech "Jim is the best. No one comes close." He said it a few times to really let the significance of his words sink in. He wasn't making a joke.
And continued: "He would go on stage every night and improvise his entire set. His goal was not to repeat one line from any other night. It was the funniest thing I've ever seen in my life." Jim Carrey hired Judd to co-write comedy sketches and help him pay his rent with that.
Jim received the award and asked the audience to stand up and started singing the "the national song", Gordon Lightfoot's 1976 classic "The Wreck of the Edmund Fitzgerald."
He mention Lester B. Pearson, Tim Horton, and Saint Jean de Brébeuf: "a Jesuit priest who had his heart eaten by the Iroquois Indians. They're the guys with the cool haircuts that made them look like Robert DeNiro from Taxi Driver".
He jokes about hockey (the national Sport for Canada: "It's like the army in Israel. You gotta go" and added: "Like every good Canadian boy, I fought and fought to get on that curling squad. I would have been on the Olympic team but I was disqualified for using a Swiffer." Carrey said he learned to be funny when he was young "because I had a sick mom and my dad was fucking hilarious so he made my mom feel better by making her laugh. And I sat back and I watched that and I thought, 'there's a purpose. I can make Mom laugh.'"
Jim also talks about Judd Apatow and recalls the first time he met him "He said to me, 'Hi Mr Carrey, I'm a young comedian. My name is Judd Apatow," His response to Apatow: "Fuck off narc!" He jokingly said Apatow came across as "one of those 21 Jump Street dudes -- he looked 18, but was really 35 - looking to make a bust." But Apatow pleaded with Carrey, insisting he was a young comic and wanted to write and direct.
"So I said, okay. And I made him do heroin with me," the three-time Golden Globe-winning actor said. "I'm not into drugs, but I had to make sure I knew who I was dealing with," Carrey added.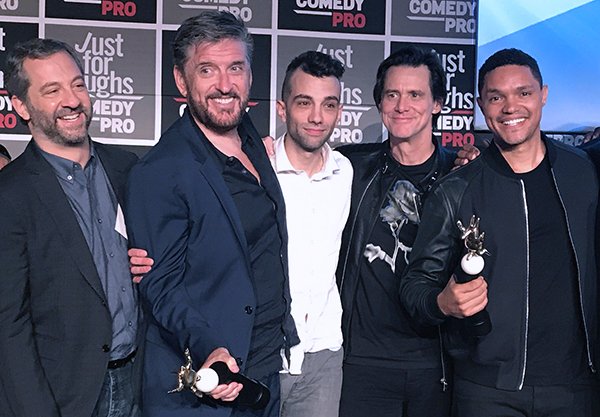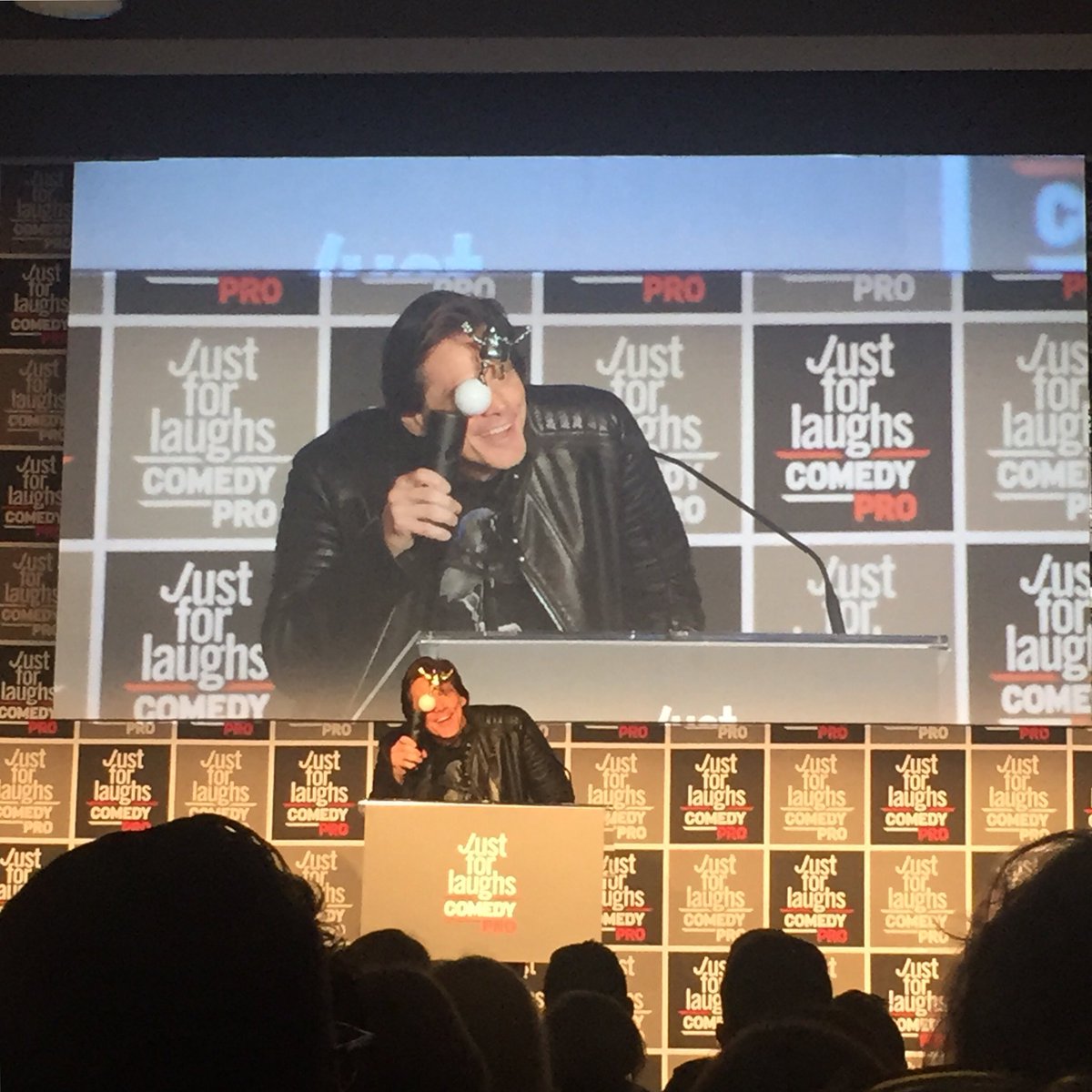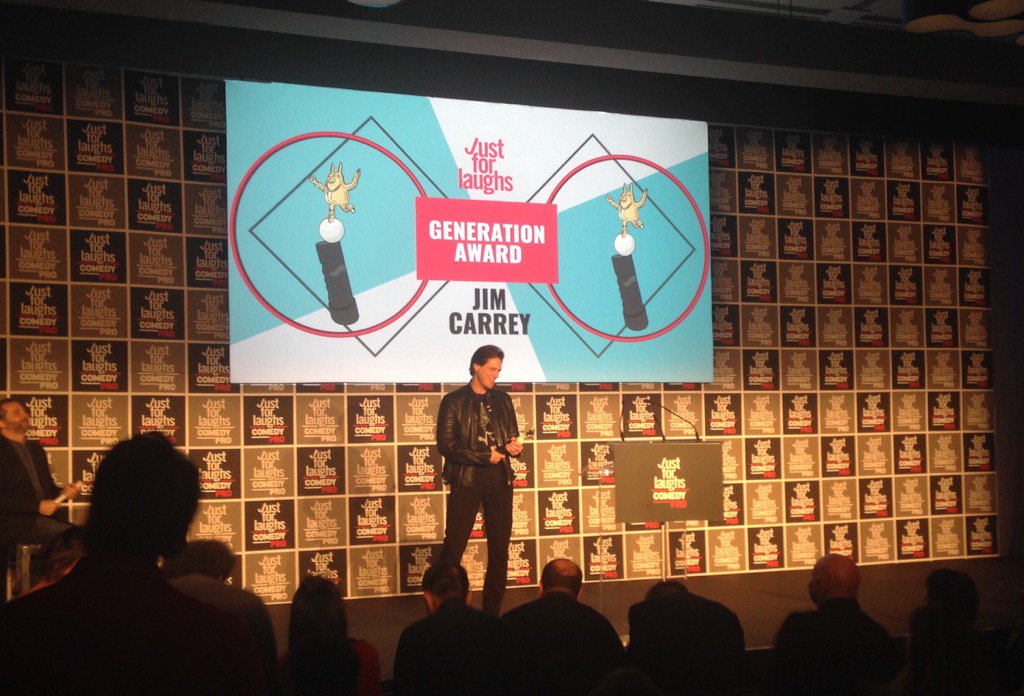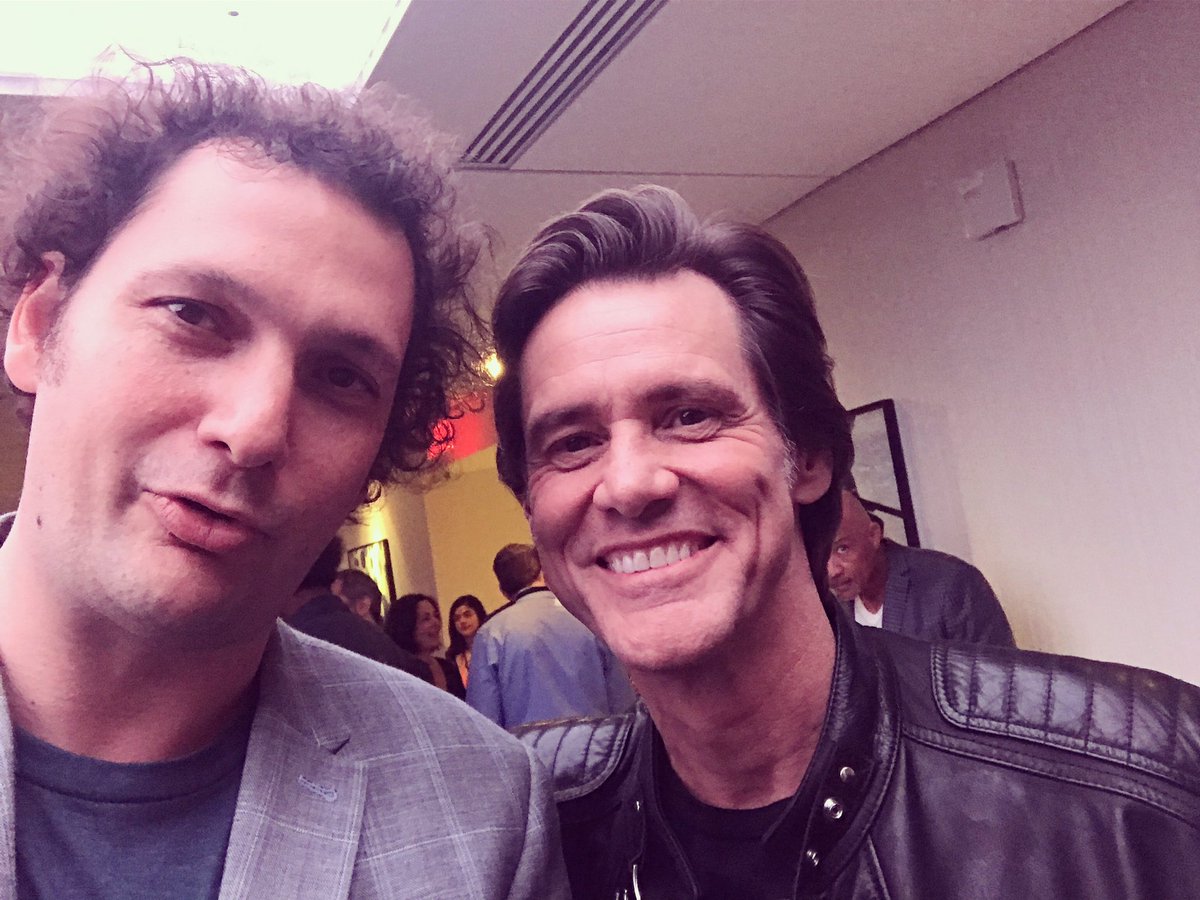 Check out our
Gallery
for photos of the event.
Jim Carrey is an amazing comedian, but he's also a wonderful actor and human being. We are so happy to see him happy and to see him receive this well deserved award.
We at JCO will keep you updated as more news come.
-- Click to
comment this article
.
» Send to friend
---
« Newer article
|
Overview
|
Older article »