NEWS
15 Curious Things About Jim Carrey
03 Mar 2016
By Eva Ara˙jo
(Web correspondent)
Let's face it... we fans know a lot about our favorite artists. And we do so, only because of what they share with us. But for those who doesn't know, we share a list of 15 curious things about Jim Carrey:
1 - He lived in a van
When Jim Carrey was young his father lost his job and because of their struggles in consequence of that, they were homeless for a while, living in a van.
2 - Was an A student
Before quitting school at 15, Jim was an A student!
3 - Pays Tribute to his father in every movie
Jim has mentioned that he pays tribute to his dad, a former saxophone performer, by adoption some part of his dad personality in his characters.
4 - Always believed in himself
When he was struggling as a comedian, he wrote down a check for 10 million dollars that he had in his pocket until 1994, when he finally got paid that among for his work.
5 - Rodney Dangerfield was one of his supporters
After beginning in Toronto, Carrey moved to Los Angeles to perform at The Comedy Store. Dangerfield saw him there and invited Jim Carrey to go on tour as his opening act. They were friends and stayed in contact until Rodney's death in 2004.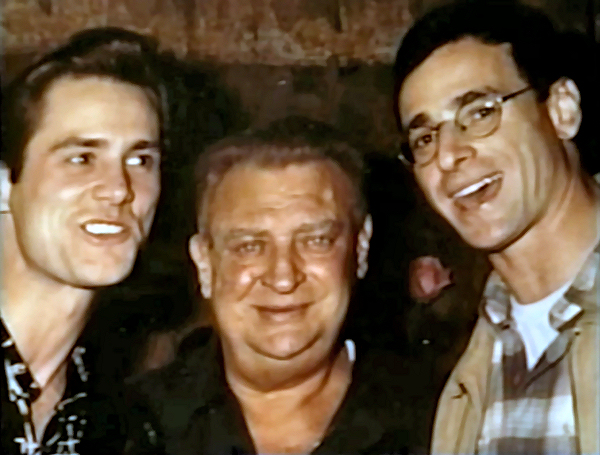 6 - Always surprises the audience
He once, showed up at "The Comedy Store" naked, wearing only a sock to cover his penis! And in 2013 at the Elton John Oscar party, he showed up wearing giant feets and small wings. To name a few...
7 - Can sing!
Jim has proven in many occasions that he can sing, the most recent is the LP album for his children's book "How Roland Rolls". He has also done it in several talk shows.
8 - A lot of MTV Movie Awards
They are a lot but the truth is he's the person who has received the most MTV Movie Awards.
9 - "Yuk Yuk's" Comedy Club
Jim started his career in stand up comedy in the club "Yuk Yuk's" in Toronto. His father drove him there and even though things didn't went well, two years later he returned and became a big success!
10 - 20 million dollars!
Jim was the first actor to receive 20 million dollars for a movie. The movie was "The Cable Guy".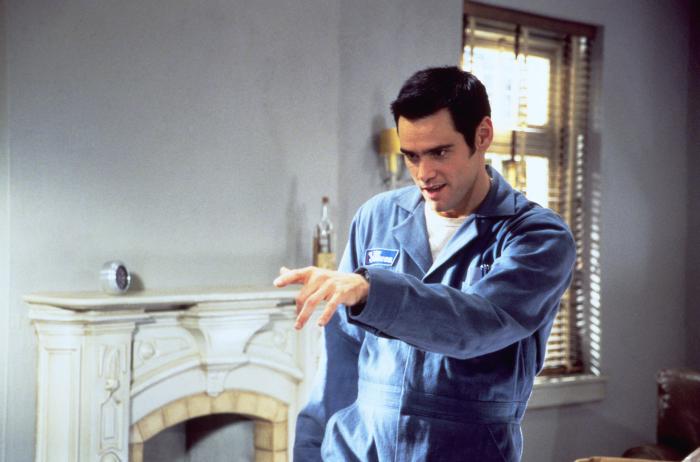 11 - Painting and sculpting
Besides acting, Jim is also plastic artist. He can paint and has an art studio where he does his acrylic paintings. He also does sculptures in many materials.
12 - Grinch was torture!
The make-up process to turn Jim into the Grinch was so difficult that he almost quit. To prevent that, the producer of the movie hired a CIA specialist in torture to help Jim Carrey during that time.
13 - Talented family
Jim Carrey's daughter, Jane Carrey is an amazing singer. She worked with her dad in the songs for "How Roland Rolls" but she also auditioned to American Idol. She has her own band now.
14 - Always entertaining
His talent was shown from a very young age. When he was in school he acted up so much that his teacher allowed him to perform for the class after he did his work and if he behaved.
15 - Cares for his fans
While doing book signings for "How Roland Rolls" he was suppose to stay in the stores for a few hours but he actually stayed there double the time to sign and to talk to as many fans as possible. Amazing person!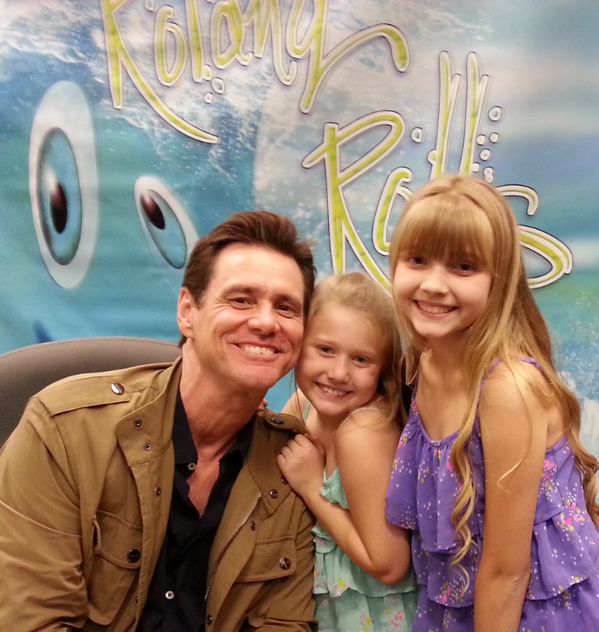 There's way more curious things about Jim Carrey, many we may not know yet but we are hoping that these will make you want to learn even more.
We at Jim Carrey Online will keep you updated as more news come.
Click to
comment this article
.
» Send to friend
---
« Newer article
|
Overview
|
Older article »