NEWS
"The Incredible Mr. Limpet" - A Fish Unhooked
09 Dec 2013
By Eva Araújo
(Web correspondent)
In 1998, Jim Carrey was signed for the remake of the movie animation "The Incredible Mr. Limpet", along with Steve Oedekerk who Jim has previous work with and who was in charge of the script.
The movie it's the story of Henry Limpet, a man who is very passionate about fishes and who had a wish to join to Navy. Unfortunately he can't since he's nearsighted but when he falls into the water he turns into a fish. Now he's the best weapon the Navy has to protect but people and fish.
Initially, Jim and Steve were happy to work together again but the project drag down and in 1999 Steve step down of the project and later on so did Jim.
Patton Oswalt was a guest on the third-to-last episode of The Best Show on WFMU on December 3 and told a story about the beginning of the pre-production of the movie:
"They CG-animated a cartoony-looking fish that kinda looked like Jim Carrey. At that point, that's when you paid $25 million for Jim Carrey, period. That's what he costs. The studio realized, "So, he's live action for 10 minutes and then he's a cartoon and we just paid [$25 million]?" They did this rig - remember in Monty Python's Meaning of Life where they have the fish bodies? So, they basically did that. It's a fish with just Jim Carrey's human face. They were showing Brad Bird 'cause they were like, "If we're paying for Jim Carrey, we're having his face the whole time no matter what." All Brad Bird said when he described it to me… I go, "What'd it look like?" He said, "If you saw this in the water, you would get out of the water and run screaming and tell everyone the world was ending." It was the most horrifying thing he'd ever seen. They spent $10 million on the animation tests, and they never made the movie."
Even though, the movie animation never happened cartoonist Bob Camp did get together with Jim and drew a few sketches of what Jim's character would have looked like in the movie.
Here's the pictures he shared in his blog: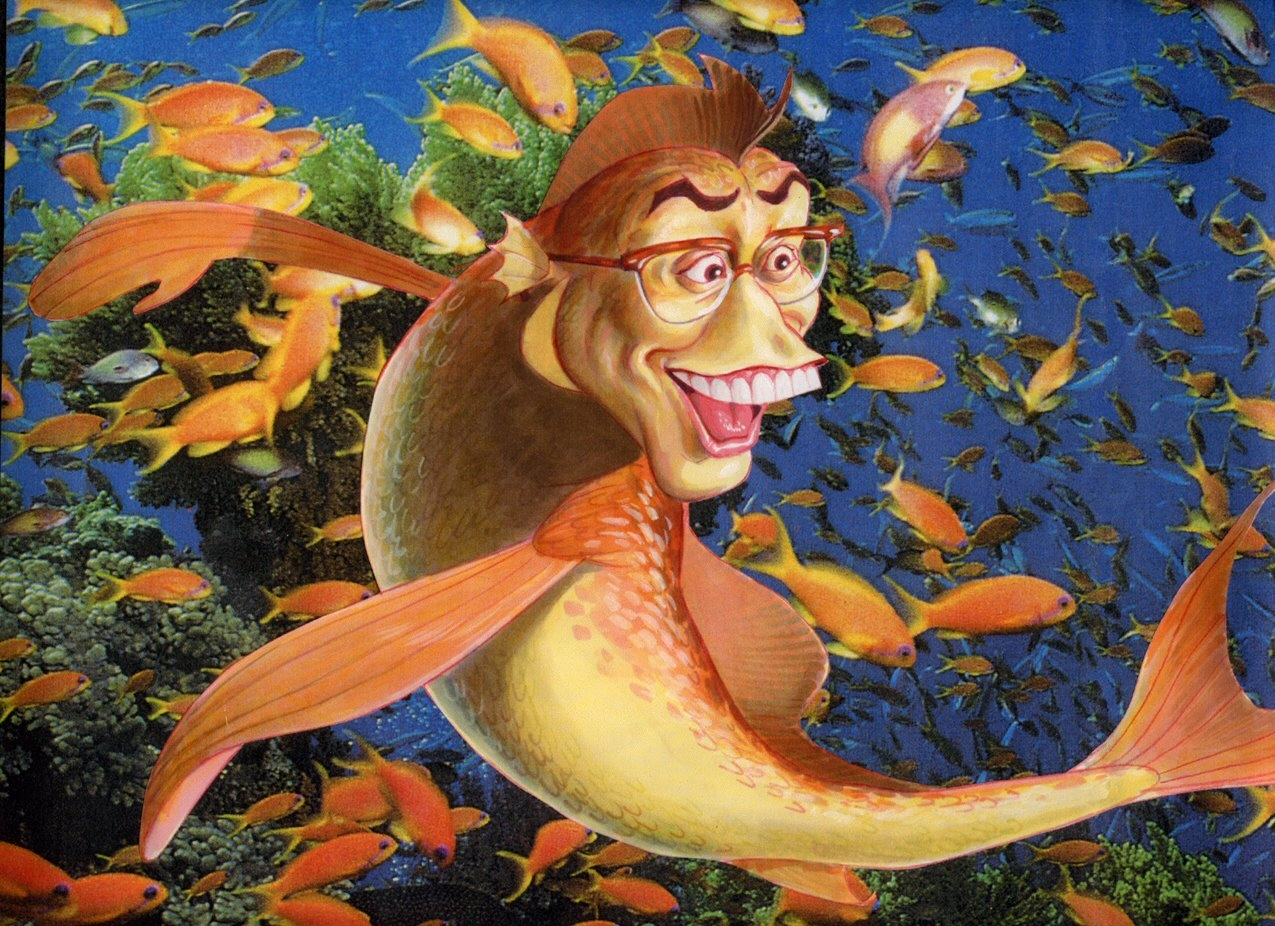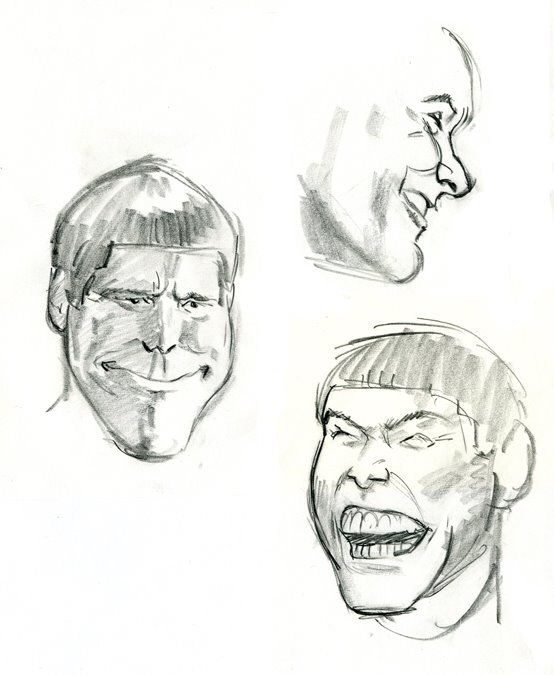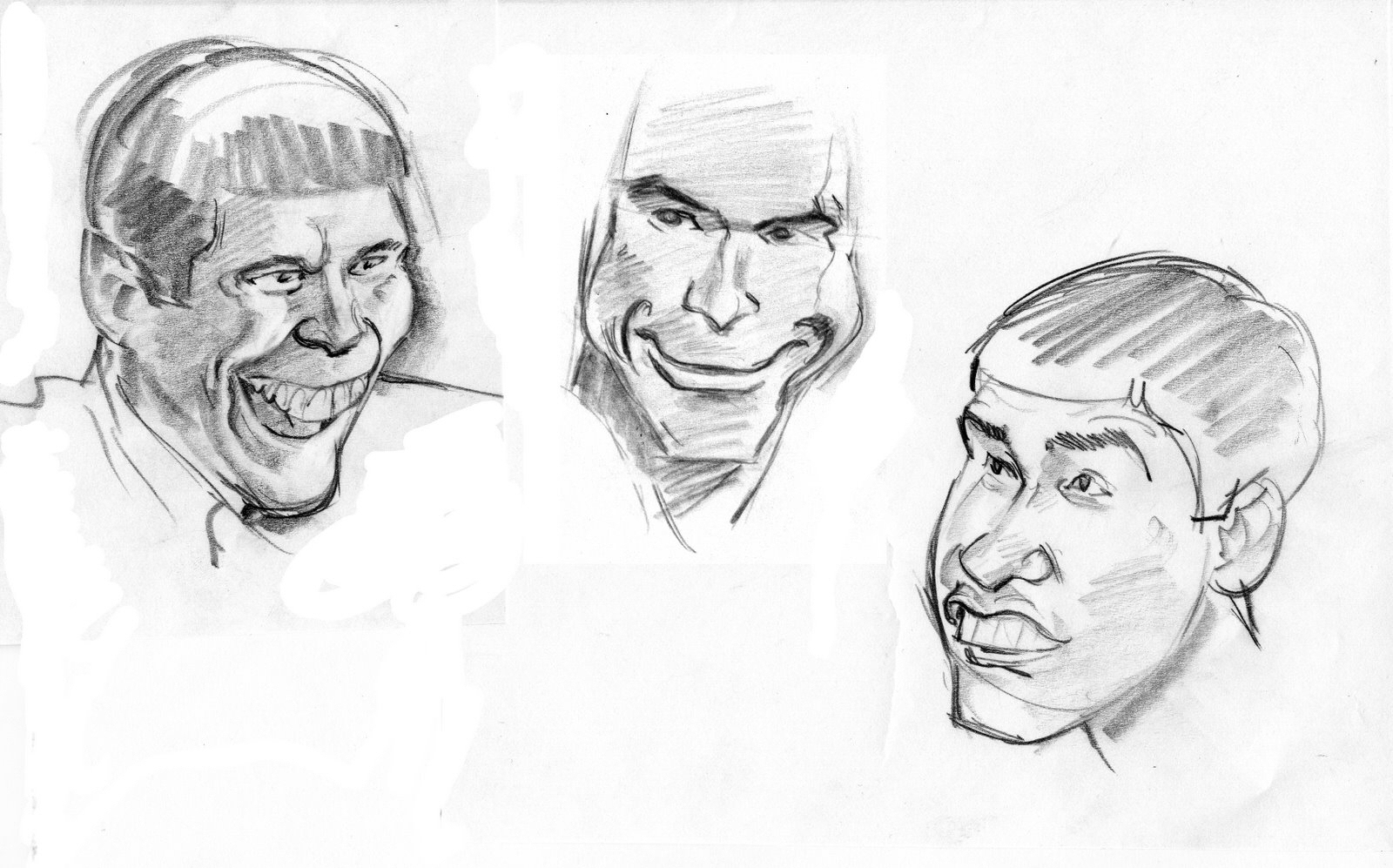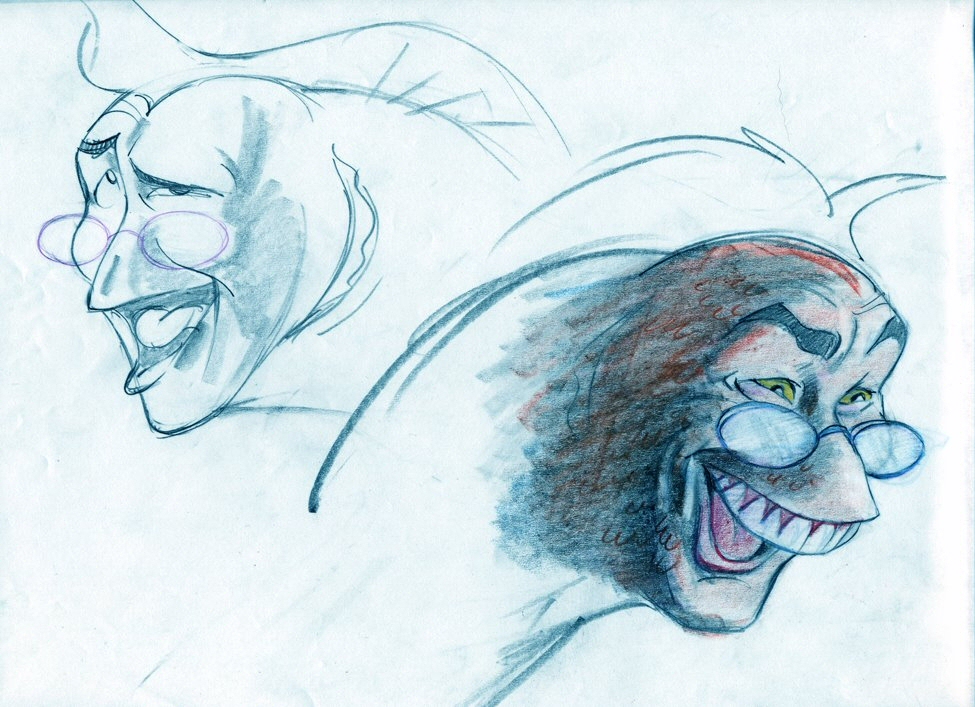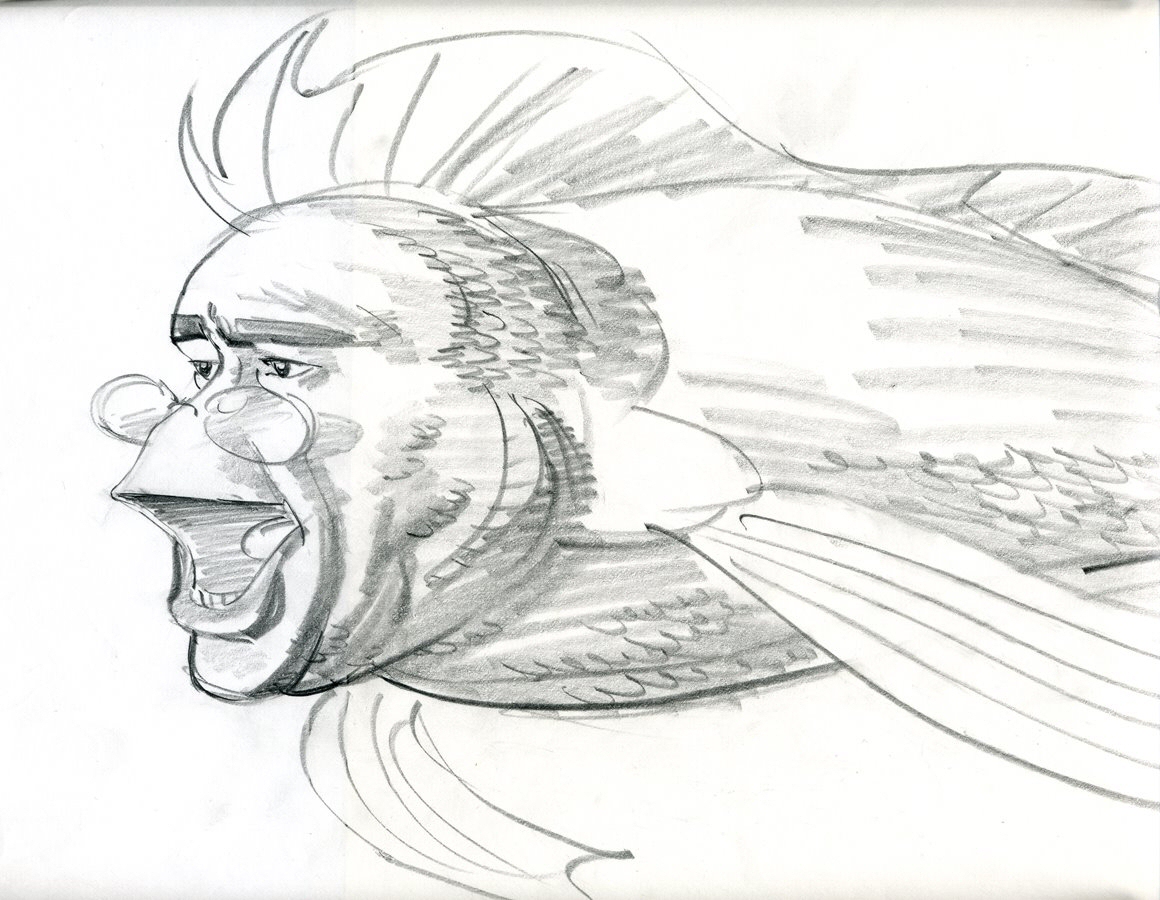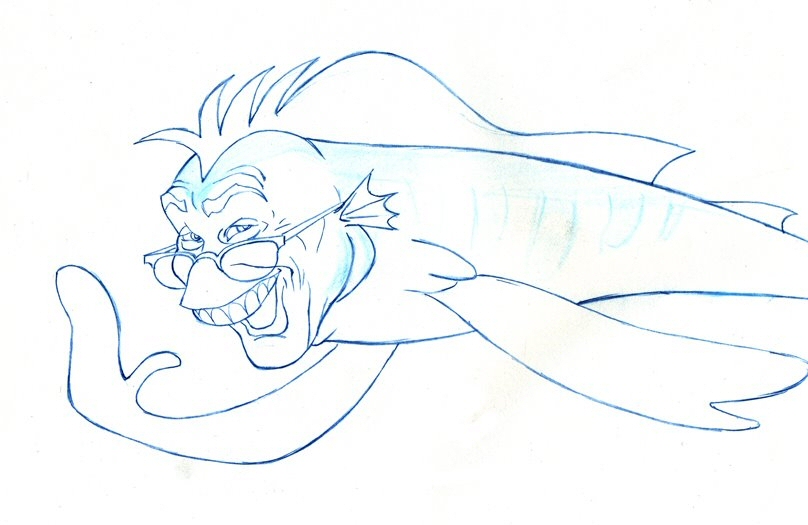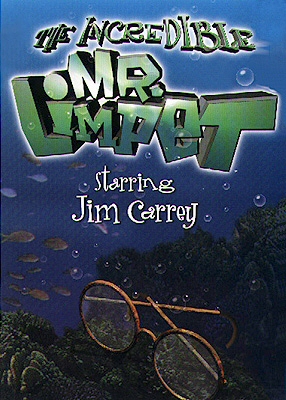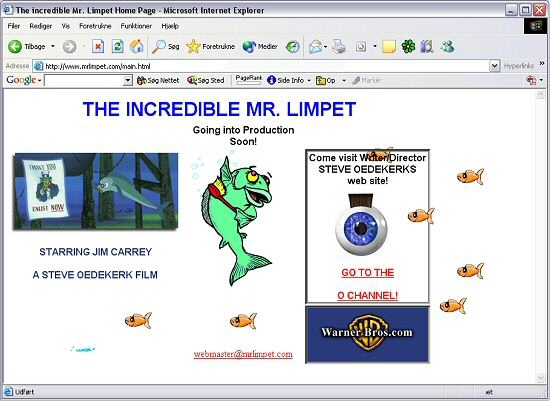 The drawings are stunning and it's a shame that the movie was not done. But like Jim says… it wasn't meant to be.
We'll keep you updated as more news come.
-- Source: Splitsider.com. With thanks to
Veysel
. Click to
comment this article
» Send to friend
---
« Newer article
|
Overview
|
Older article »