Under The Sea 3D
Page 2 of 5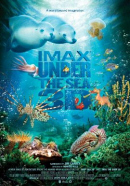 What's it about
"Under the Sea 3D" transports moviegoers to some of the most exotic and isolated undersea locations on Earth, including Southern Australia, New Guinea and others in the Indo-Pacific region, allowing them to experience face-to-face encounters with some of the most mysterious and stunning creatures of the sea. It offers a uniquely inspirational and entertaining way to explore the beauty and natural wonder of the oceans, as well as the impact of global climate change. In IMAX 3D, the images will literally leap off the screen and float around the theatre, putting the audience in the movie.
The picture will be made by the same team behind the highly successful production of "Deep Sea 3D", including award-winning Director/Cinematographer Howard Hall, Producer Toni Myers, Executive producer Graeme Ferguson, and Producer for Howard Hall Productions, Michele Hall.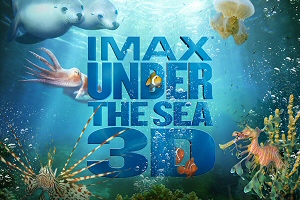 © Warner Bros. Pictures
Credits
Production Companies
IMAX
Warner Bros. Pictures
Howard Hall Productions
Distributor
IMAX
Director
Howard Hall
Producer
Toni Myers
Associate Producer
Todd Fellman
Executive Producer
Graeme Ferguson
Co-Producer
Michele Hall
Cast List
Jim Carrey
..... Narrator (voice)
Movie Quotes
| | |
| --- | --- |
| Jim Carrey: | Giant frogfish come in all colors. Trying to hide under one could be a really bad idea. |
| Jim Carrey: | If sea water gets too warm, coral reefs bleach white and die. |
| Jim Carrey: | Australian sea lions are among the rarest of marine mammals. |
| Jim Carrey: | Giant cuttlefish live only two years. |
Taglines
A world beyond imagination.
« Previous
|
1
|
2
|
3
|
4
|
5
|
Next »