Frequently Asked Questions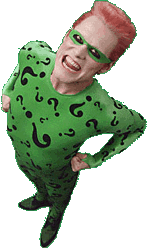 Question: Do you have an address that I can write to Jim Carrey at? Does he answer his fan mail?Answer:
There is one address for Carrey.
For pictures and stuff, try:
Jim Carrey
PO Box 57593
Sherman Oaks, Ca. 91403
(Thanks Raquel!) To the best of our knowledge, Mr. Carrey does indeed keep some Southern Californians employed answering fan mail. If you get a response to your enquiry, let us know. We do have some folks who have received photos and such from the above address.
See also:
How to write an autograph request to Jim Carrey
« Previous Answer
Back to overview
Next Answer »