Frequently Asked Questions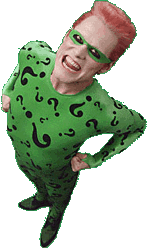 Question: What about other stuff Jim's done?Answer:
Well, he's helped write a song (plus six more up to this point) called "Heaven Down Here" on the Tuck & Patty album Learning "How to Fly". Beautiful song, BTW.
See also:
Is Jim Carrey a Songwriter? What's the story on that?
« Previous Answer
Back to overview
Next Answer »