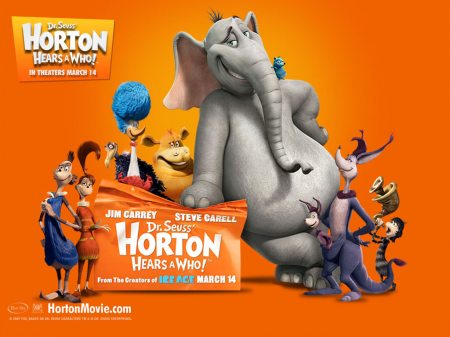 Apple.com has the exclusive
full-lenght trailer
for Horton Hears a Who!
Check it out!
http://www.apple.com/trailers/fox/hortonhearsawho/
I can't see it here, at work, but I can't wait for tonight. Specially because the first reactions are so good. It seems that it's really funny.
"Jim Carrey sounds like he's providing the best voice for an animated character since Robin Williams immortalized the Genie in Aladdin"

.
,- Joblo.com
That sounds promissing!