Zooey Claire Deschanel (Elf) is starring opposite Jim Carrey in "Yes Man" for Warner Bros. and Village Roadshow. Deschanel plays the romantic female lead, a women Carrey meets on his journeys.
She next appears in the science fiction mini-series "Tin Man", a retelling of The Wizard of Oz.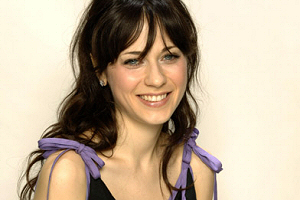 Bradley Cooper already has been cast as Carrey's best friend and Rhys Darby as Carrey's boss. Filming is expected to begin within a month.
Source: The Hollywood Reporter