Hi guys!
Yesterday (September 29th 2013).
Jim attended The New England Patriots x Atlanta Falcons game in Atlanta!
And the pics are...
WOW! He's looking good!
There's just one thing... I though he had cut his hair for Lloyd, it seems like he may be using a wig...

The first 2 pictures are from twitter and the other from other website: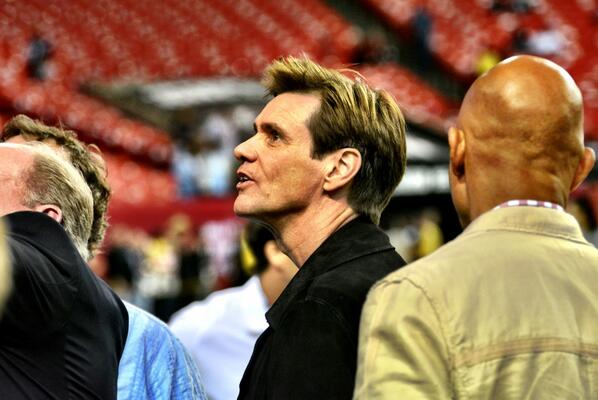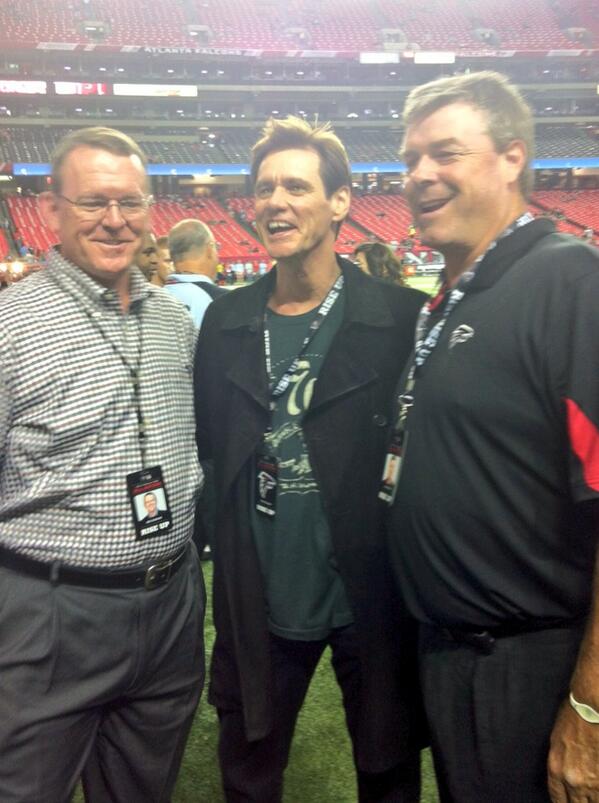 There's more on wireimage but I won't post them due to the copyright and rules of JCO. Here's the link though:
[url]http://www.wireimage.com/search/#events?q=Jim%20carrey/[182631463]&ep=1/60/1&s=3[/url]
Taken the chance of getting a restraining order... I have to say:
He looks gorgeous! He's a very handsome man!
Now if you excuse me I'm gonna get the bib before some of you (I'm gonna say Cotton and Fluffy - for no special reason
), start salivating!