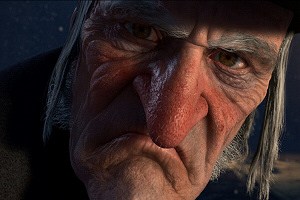 Post links and comment critic reviews.
Jim Carrey's Christmas Carol Preview Reviewed
By Phil Brown
The screening offered up about 10-15 minutes of completed footage from the upcoming movie (presumably the same footage that screened at the Cannes Film Festival a few weeks ago). The only difference was that our crew (along with the critics who were being shown the footage in New York and Los Angeles today) would get a peak of what audiences can expect when the film debuts in IMAX 3D in November. While there just wasn't enough of the movie screened to accurately judge the movie as a whole, the few scenes shown to did show off just how technically impressive the movie will be.
Full article, click here:
http://www.martiniboys.com/martiniboys/articles/Jim-Carrey's-Christmas-Carol-Preview-Reviewed-12738.html