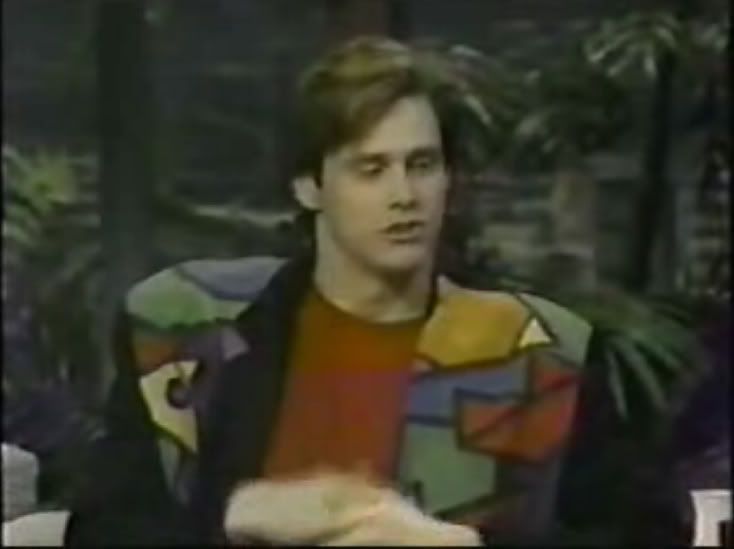 http://www.youtube.com/watch?v=DAuzp-51dPw
28 year old Jim Carrey was already going full blast in his stand-up comedy career in 1991 when he appeared for the last time on Johnny Carson's Tonight Show in 1991. Jim had been on the Carson Show several times by this point and was becoming one of Johnny's favorite comics.
Jim was in his 3rd season of "In Living Color" and was quickly becoming the IT boy in Show business. "
Despite his shy, nice guy demeanor, notice Carrey's sly, impish and highly developed sense of subversiveness. Not to mention what a fine mimic and impersonator he is.