Premiere Holiday Preview issue Dec 2005-Jan 2006

Posted:
Tue Nov 29, 2005 9:30 pm
Not sure if both of these pics are in the gallery already but oh well.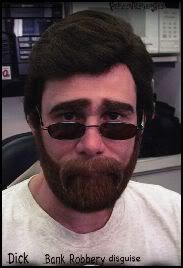 In the half page article they ask Dean why he would remake a movie that wasn't a hit. He says making a remake of a hit movie is a horrible thing to do. He wants to remake a movie that is better then the original. They said Dean spent a whole month at Jims house so they could work on the script. They only kept 1 of the original scenes. The scene when their lawn gets repossed(Sp?) but in the new movie Dick gets his lawn back by stealing huge chunks of every persons lawn in the nieghborhood. They thought about keeping the scene when Jane is on the toilet wiping her butt but Tea said it has been done so many times so they left it out.