A new FWDAJ pic!!!

Posted:
Mon Aug 22, 2005 7:53 pm
Premiere magazine sept. 2005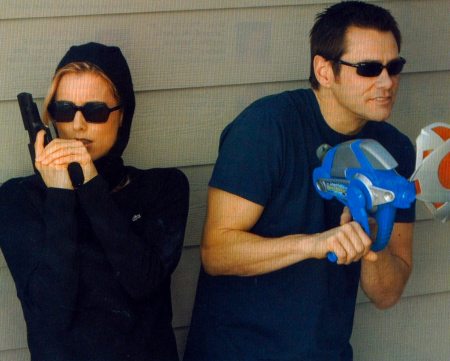 In the the short article Tea says that Jim would make a cool Nanny cause he only sleeps about 30 minutes a night.lol
It also says how Jim kept the cast on their toes with his manic energy and constant improvisations. after doing several takes at a poolside he told the director "one more time" and then threw Tea in the pool.lol Dean Parisot said that Jim did a scene with Jeff Garlin that should have taken just seconds but instead took hours because Jeff could not stop laughing at Jim.
THANKS Tommy FOR FIXING UP MY PIC!