5 reasons why Aamir Khan in 'PK' posters reminds us of Jim Carrey!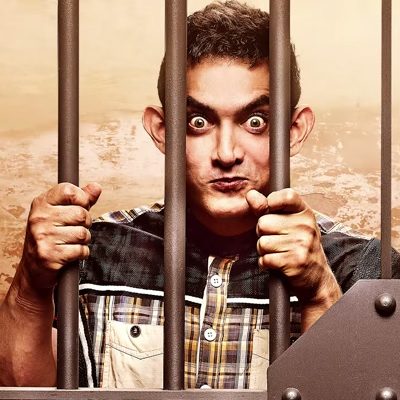 The Expressions:
We all know that Jim is the king of face malleability and the perfectionist Khan seems to have taken a cue from him for he is also staring at us with his scary eyes, wicked smile, weird expressions and elf ears.
Big Ears:
Oh and talking about ears, both Aamir and Jim have big ears. While we haven't come across any jokes on Jim's ears, but there is this one joke about Aamir's ears, which made us go ROFL. It reads: Aamir Khan's ears are so big that he looks like a car with both doors left open.
Versatility:
Jokes apart. It can also be noticed that Carrey and Khan are versatile actors. Just see the kind of movies they have done in their respective careers and you will agree with us.
Being Choosy:
Both are also very choosy about their work. That is the reason we don't get to see much of them on the bigger screen. But whenever they do, they make sure it's worth the wait.
The Roles:
Lastly, Jim played the magically-powered trickster in The Mask years back, which won him lot of accolades, and now Aamir is apparently playing an Alien in PK. Will it also get him awards like Jim? We'll know soon
http://www.dnaindia.com/entertainment/r ... ey-2027018